Blueprint Website

BLUEPRINT WEBSITE / 2016
With Krystelle Denis, Jeffrey Schnapp, metaLAB (at) Harvard
# code, archives
blueprintforcountereducation.com
github.com/metalabharvard/blueprint




The Blueprint website was created to accompany Inventory Press's

expanded reprint

of Blueprint for Counter Education (originally published in 1970). The website leverages high-resolution scans of the original "blueprints" that formed the basis of the publication, allowing users to navigate three overlayed tiled maps, adjusting opacity to move backwards and forwards through the creation process.

I developed the site, with particular focus on generating the tiled maps and creating a user workflow around them.








Video by Cris Magliozzi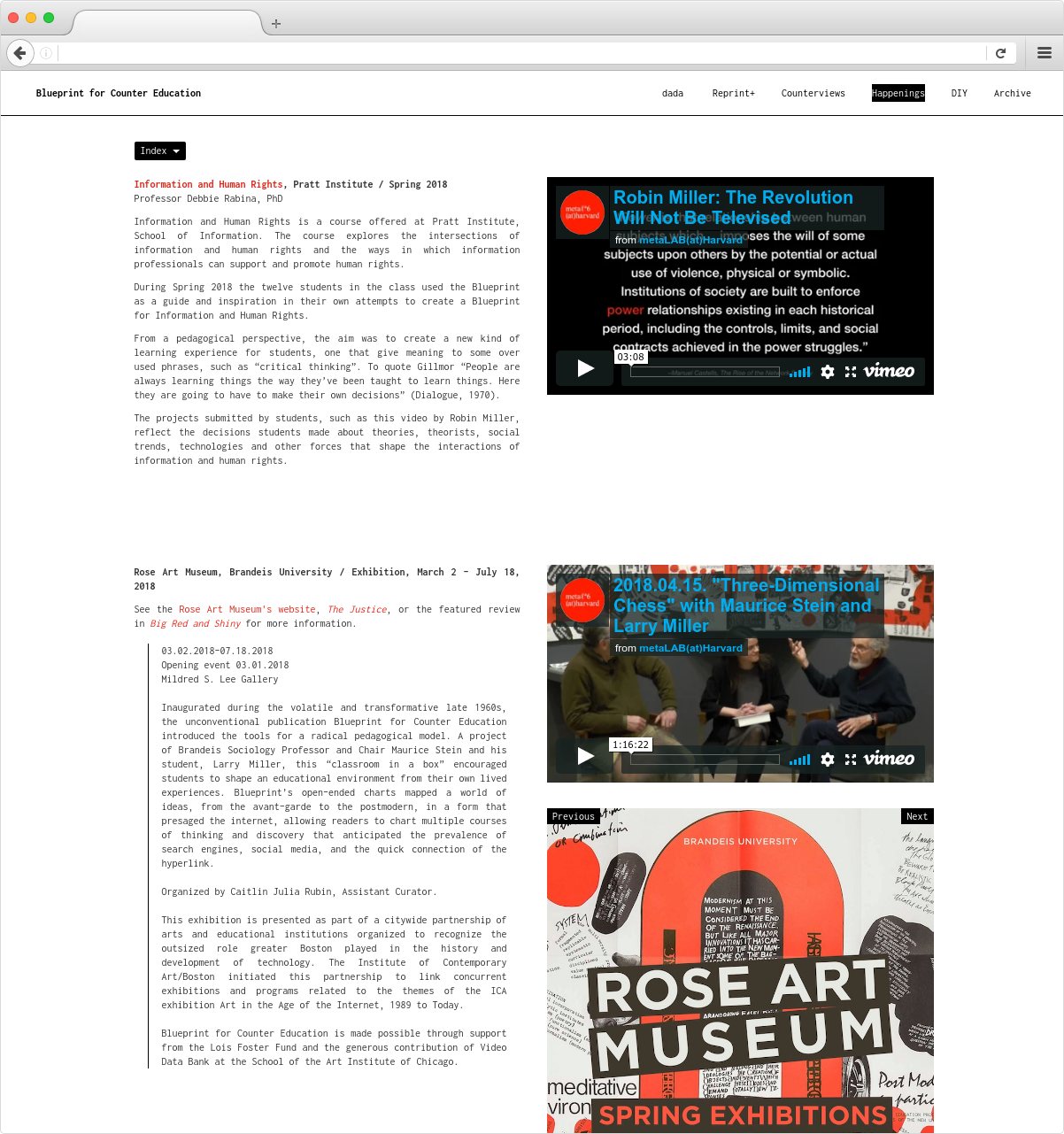 Queer Books for Teens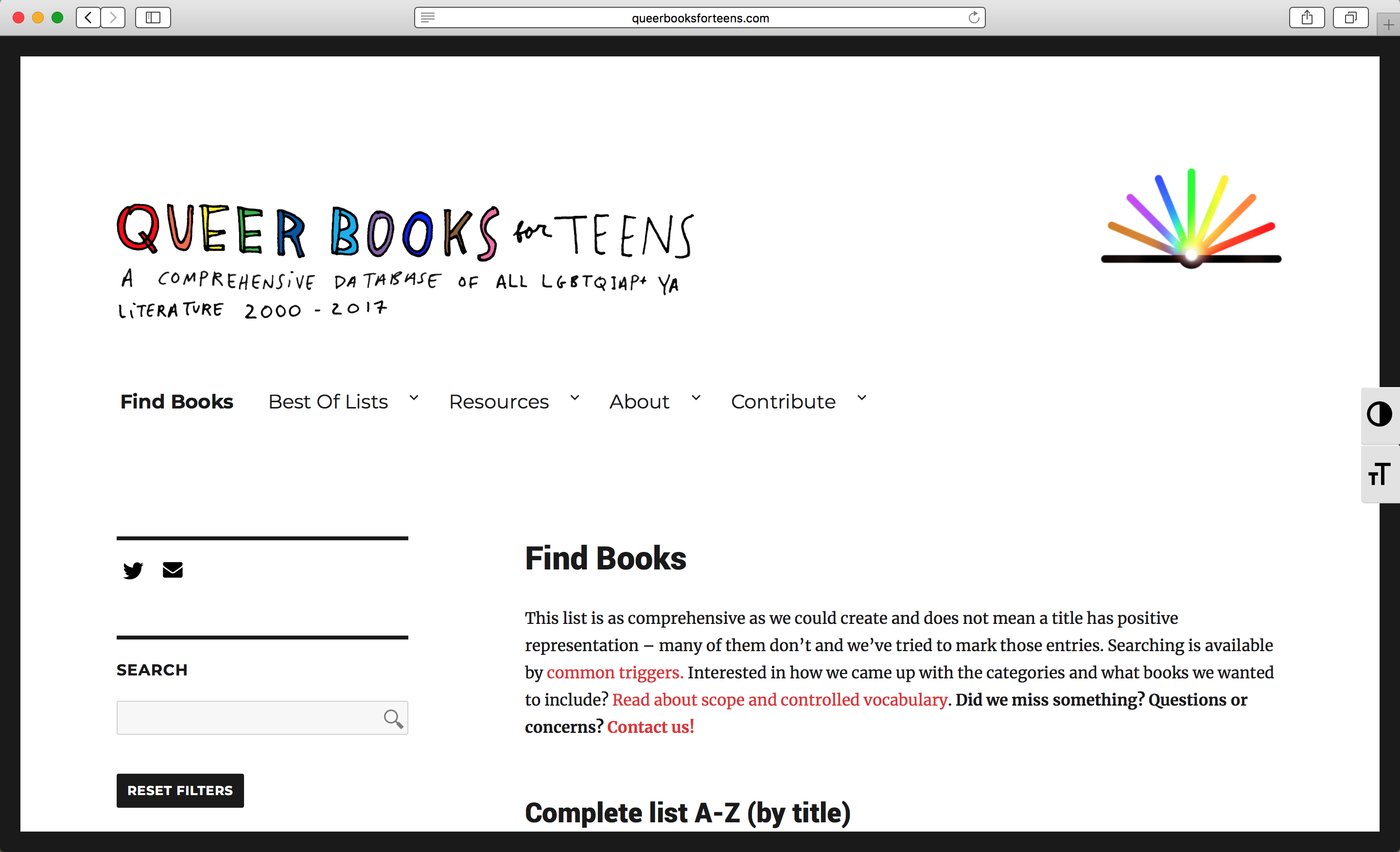 QUEER BOOKS FOR TEENS / 2017-2018
With Talya Sokoll, Alli Goffman
# code, collections
queerbooksforteens.com



Queer Books for Teens was created with support from the Carnegie/Whitney Grant from the American Library Association and the GLBT-RT resources committee as a resource for anyone interested in Young Adult literature with significant LGBTQIAP+ content published between 2000 and 2017.

I came onto the project post-data collection to create a WordPress site and help design the user experience. I selected and adapted WP themes and plugins to emphasize clarity and accessibility, and support the ongoing collaborative maintenance of the site. I also designed the text-based header.